L'Oréal is the giant of cosmetics, fragrances, and hair care. It oversees 35 international brands and employs more than 85,000 people. Staying ahead of beauty trends requires all of those people to share their unique perspectives and insights, across all time zones and business areas.
As Cyril Chapuy, president of the L'Oréal Luxe division, sees it, the right tools can help a large global company run like a startup. "Even though we are big, we still want to behave like a smaller, more entrepreneurial company," says Chapuy. "We want to empower our employees with the latest tools the generation that allow them to communicate seamlessly and feel part of a community."
Part of L'Oréal's ongoing digital journey involves providing employees with the platforms and tools to communicate and share their valuable knowledge, from anywhere. "Four years ago, we began our transformation into beauty technology," says Bertin. "Technology is at the heart of what we do, and simplifying our ways of working is part of how we plan to continue to deliver innovative new beauty products and services. Doing that in a hybrid world of work requires collaborative technologies that can keep pace with our digital vision."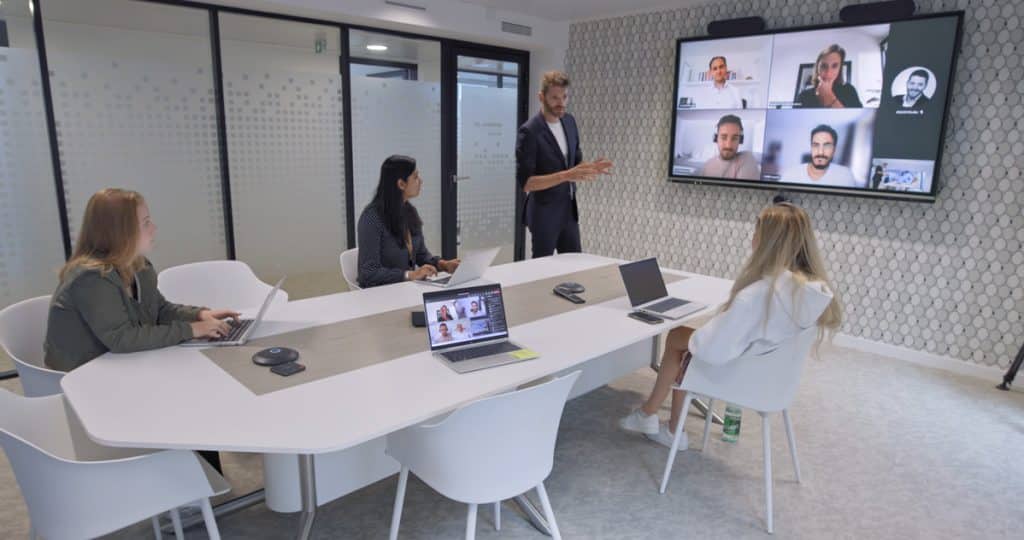 Key to that vision is Microsoft Teams, which L'Oréal implemented in 2019 and expanded during COVID-19 to adapt to an increasingly remote workforce. Since then, computers have become an important part of how L'Oréal employees work, no matter where they are. "Hybrid work is the new normal and that's why we chose to work with Microsoft," says Bertin. "Microsoft Teams is the best way to support this new way of working."
Factory tours are a business process that L'Oréal transformed with Teams. "They are a vital part of how we manage our operations," says Martin Motte, L'Oréal's global head of quality, environment, and health and safety. In the past, those visits have come in the form of in-person factory tours where Motte and his team interact with employees, identify pain points and solve problems together. When COVID-19 travel restrictions made these visits impossible, Motte and his colleagues continued to conduct factory tours, but this time in Teams. "We use Teams as a new way to interact with the shop floor," he says, citing a visit to a Chinese factory that included drone footage of a newly built facility. "Thanks to the creativity of our Chinese team, we organized a virtual tour of the plant," he explains.
"We met the management team, heard about their strategy, and toured the facility, even interacting directly with factory workers, all through Microsoft Teams." Motte took the opportunity to find out more about the new equipment at the facility and helped address challenges shared by employees. "Using Teams allowed us to have a full experience while remote in Paris. I was impressed with the quality of the interactions we were able to capture."
L'Oréal is now using Teams to reimagine how training is delivered to employees. "In the aftermath of COVID-19, we are seeing a massive change in the way we deliver learning and upskilling. Before the pandemic, learning was predominantly in-person," Chisholm says, noting that travel to Paris or other corporate hubs was often required. "We have unlocked the ability to travel from our desks by embracing a more self-directed learning culture with more online courses." Bertin agrees that using Teams has helped open up new learning possibilities. "Now that we've digitized our training and education with Teams, employees can access content anytime, anywhere, and from any device," he says.
"Teams helped democratize our learning," adds Chisholm, citing a recent Digital Discovery Virtual Training program where new hires came together in Teams to learn more about the digital organization at L'Oréal.
"We have reached more people for our Digital Discovery Virtual event, 600 instead of 100 because we use Teams to deliver it instead of hosting it in person." In planning the program, Chisholm and her colleagues used Microsoft Planner to organize the event. "We use a lot of tools to plan an event within Teams," she says. "From planning to execution, everything we need is in one place." A cohesive digital ecosystem is beneficial in streamlining the planning process and helping to ensure that an event runs smoothly.
"In addition to planning training in Teams, we also use Teams breakout rooms, whiteboards, Microsoft Forms, and even non-Microsoft apps like CoffeePals to make the learning experience as dynamic as possible," says Chisholm. And learning doesn't have to stop when a session ends. "We often download the Q&A from a Teams event and send it out to people who might have missed it," Chisholm continues. "That further helps create an inclusive environment."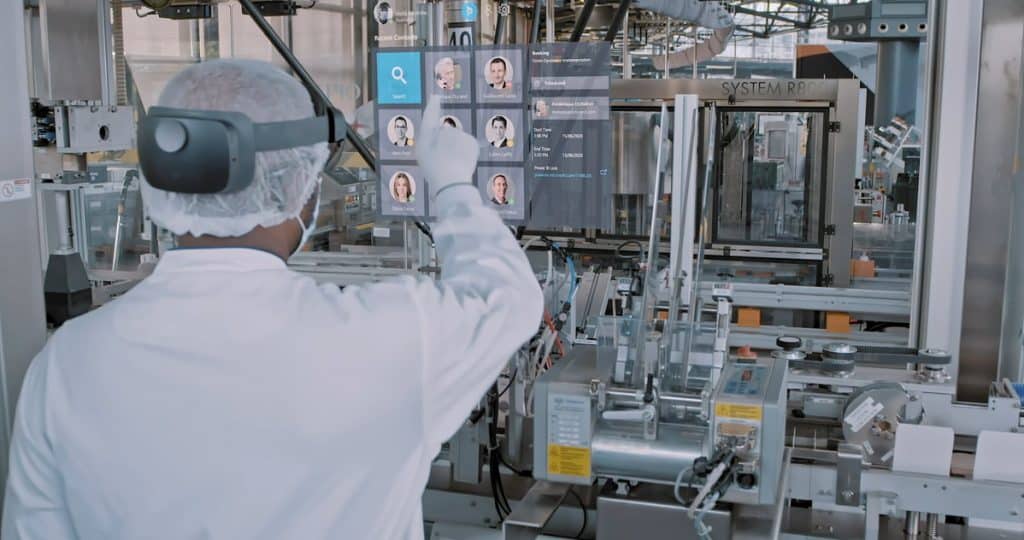 HIGHLIGHTING CULTURE IN A HYBRID WORLD OF WORK
L'Oréal employees also use Teams Live Events to communicate with thousands of colleagues at once, with the added benefit of being able to record and share sessions with others who might have missed the live event. "It's important to be extremely transparent and interactive with global teams," says Bertin, who regularly uses Teams Live Events to drive communications with 2,000 participants within L'Oréal's technology organization. "Teams Live Events are an extremely powerful way to bring communities together in a digital space."
L'Oréal employees are also coming together spontaneously in Teams to create communities of interest and share best practices. "We've seen a lot of communities spring up, for example, a service community and a CRM community," says Chisholm.
"Those communities happen organically when people have the platform to create them."
Ultimately, L'Oréal is also powering its culture with digital tools. "Our culture at L'Oréal has a lot to do with being together," says Chisholm. "We use Teams to support hybrid work and find ways to bring that culture to digital and in-person interactions."
Cloud communication, Microsoft teams, effective communication, collaborative platform, chat, webinars