Know exactly who is calling and have the customer record open before picking up the phone
Save your agents' precious time and boost customer satisfaction
Automatically create new contacts and answer existing leads with a personalized greeting
Resolve issues faster by having immediate access to customer service records
Click2Call directly within any CRM or helpdesk platform
No copying and pasting of numbers, and calls are journaled for future reference
Easily done when integrating your CRM or helpdesk system with 3CX!
Leverage and integrate your CRM and 3CX investments
Matches caller ID to a record in your CRM
Creates a new customer record for new numbers
Logs calls to the customer record so you can see call history
Impress customers and save your staff tedious searching time
Improve your sales force efficiency
Launch calls in a single click right from your CRM
Save agents time by automatically popping up customer records
Automatic call journaling removes tedious manual call entries
Build custom call flows to automate questions and workflows
3CX supports popular CRM and helpdesks
Salesforce, Freshdesk, Microsoft Dynamics, Microsoft 365, Zendesk, Hubspot, and many more
Convergia can add new CRM custom integrations with 3CX REST API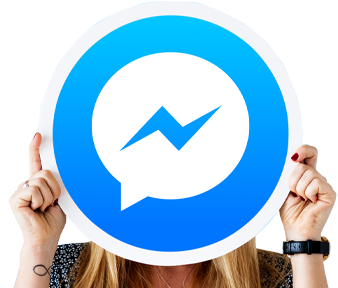 That feature on your Facebook business page - "usually responds in …"? When that says something like "3 days", it could really hurt your business. With 3CX you can deliver Facebook messages immediately to the web client and smartphone apps. Agents can answer, transfer and resolve customer queries from the same platform they use for all other communication. Simply complete the integration with your Facebook account, assign incoming chats to a queue, and your agents will be able to respond just as they would a live chat
CxC 3CX: Facebook Integration
Answer Facebook company messages from 3CX
Add a new support channel. Give clients the confidence to get in touch
Respond to new Facebook leads as they come in via 3CX
Transfer Facebook messages to qualified team members
Resolve issues faster by collaborating with your team
One solution: live chat,social media, calls
Assist customers across multiple channels from the same interface
No need to switch between apps - save on agent's time
Facebook messages are tracked & archived centrally
No need for multiple FB admins - add unlimited users to the queue
Use CRM integration to identify customers & track history
Wow your customers by personalizing your chat responses
Be prepared with all your customer's history at your fingertips
New FB leads are automatically created and logged in the CRM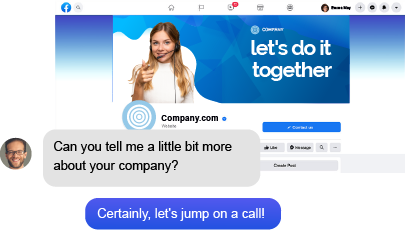 Auto-assign Facebook messages
Queue-based group handling of messages
Tickets can be assigned to the first user that responds
Ensure proper response priority. Integrate into SLA policies
Reports give you insights into reply times & messaging performance
Respond to new Facebook leads faster
Transfer chats to qualified team members
New support channel
Give customers confidence to get in touch
Strengthen your brand with improved response times
Reply to Facebook messages from 3CX apps:
Queue-based group message handling
Reports provide you with information on response times and message performance
Automatically assign Facebook messages to a group.