Need for standardization, automation, and visibility
The greatest challenge for Smart Fit is to guarantee the stability of the communication between existing locations and new ones designed in the expansion plan. If any of the branches are not correctly connected to the systems, the user experience is directly affected. Smart Fit has many people working in customer service needing different access levels, which led to mistakes such as granting access that should not be given. This undermined the standardization and security of the office network. Lastly, the segmentation of all different business units was another big challenge. Stemming from this, Smart Fit sought a way for its network to take advantage of critical business projects such as connecting Internet of Things (IoT) devices to the network.
Fortinet SD-WAN ensures connection quality and customer experience
Fortinet technology solved all the standardization and segmentation problems for Smart Fit's branch network. FortiGate Next-Generation Firewalls were deployed in more than 400 branches, two in the headquarters and one in the AWS cloud, to provide network traffic security and enable the secure Software-defined Wide Area Networking (SDWAN) service. Through the robust Fortinet SD-WAN solution, the network of gyms now offers fast and uninterrupted connectivity to all branches.
"When we invited other vendors to compete, Fortinet presented itself as a recognized security player that would also provide us with connectivity," says Sobral. "The team was able to navigate the solutions without any difficulty. Before using Fortinet SD-WAN, link performance was often degraded, and by the time we realized that it was too late. This is just one example of the benefits of the Fortinet solution."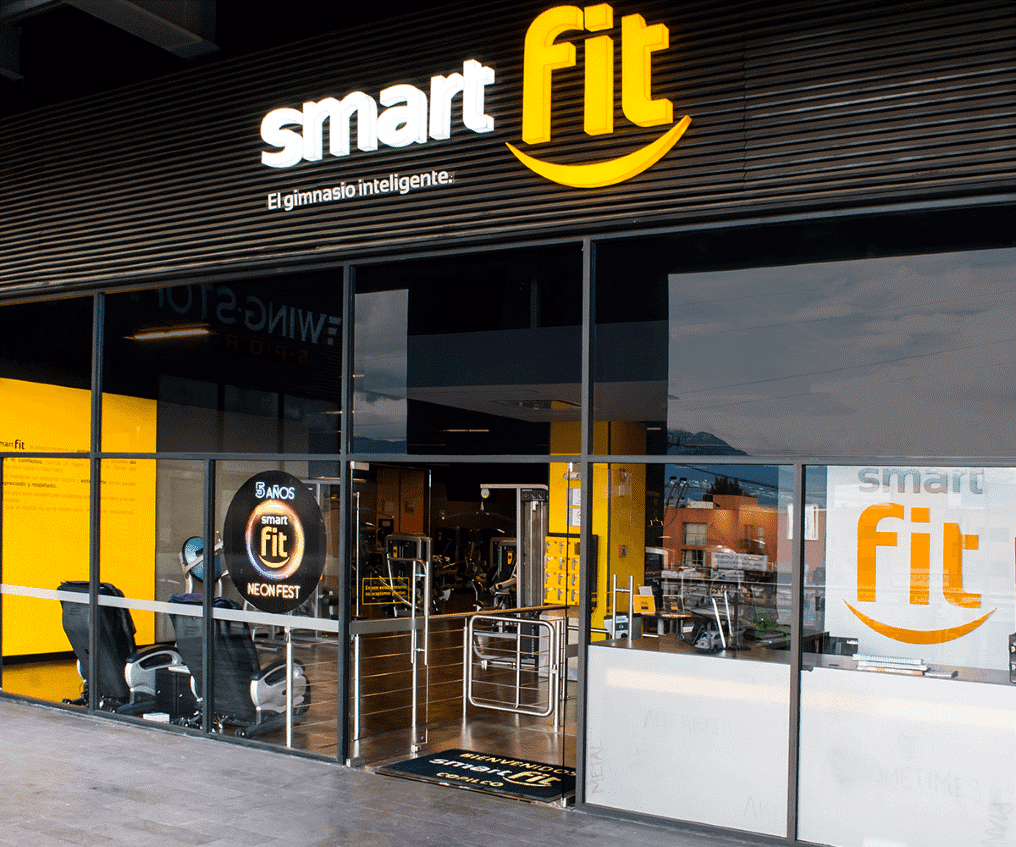 Information Is Key to Reducing Operating Costs
Smart Fit implemented FortiSwitch Secure Ethernet Switches strategically distributed across branches for Layer 7 segmentation and visibility, allowing IT staff to see all devices and even turn part of the switch extension into a firewall, which is especially useful. FortiSwitches integrate into the access point network, already deployed by the internet service provider, proving the flexibility of the Fortinet solution to integrate and provide an optimal level of protection for third-party devices. FortiAnalyzer provides visibility and analysis that enables staff to anticipate connectivity issues and resolve link issues before they occur. With FortiManager, the company ensures network management standardization and delivery of business-critical company policies, rules, and firmware. For mass and rapid activation of the configuration of all fitness equipment, Smart Fit uses FortiDeploy to automate device deployments.
Security Enables Innovation in a Hyper-Connected Environment
The Fortinet Security Fabric, a broad, integrated, and automated cybersecurity platform, reduces the time Smart Fit's IT staff spends on simple operational tasks such as updating firmware and enforcing rules by up to 90%. "For our company, IT is a facilitator of ideas, and in this context, security is paramount to implement all the innovations and services that we offer to customers. We are a company in constant evolution, and today we have the tools we need to give wings to our innovation—all in a secure way, since we treat sensitive data of our customers in a hyper-connected environment"
Business Impact:
Fast connectivity and better user experience with FortiGate Fortinet SD-WAN
50% reduction in dedicated and shared link costs
Simplified implementation of security policies and protection against errors and misconfigurations.
The reduced operational burden with centralized administration and compliance control
90% reduction in time spent by IT staff on operational tasks, such as updating firmware and enforcing rules
Uninterrupted connectivity, cloud connection, secure connection, connection quality, access control points