SkipTheDishes is a Canadian online food delivery service headquartered in Winnipeg, Manitoba, and a division of Dutch-based Just Eat Takeaway.com, a leading global online food delivery marketplace. They provide seamless online food delivery and pickup, connecting millions of customers with over 30,000 restaurant partners in Canada. Users can order and pay for food from participating restaurants online using an application on the iOS or Android platforms, or through a web browser.
SkipTheDishes built its convenience stores. This allowed customers who ordered products online to receive convenience store items via shipping, instead of having to physically drive to the store. However, these convenience stores were built in remote locations which were lacking fiber, cable, and DSL. They had their routers and needed a SIM solution that would provide them with wireless connectivity across Canada. Thus, SkipTheDishes needed a provider of primary internet with LTE at all of their remote convenience store locations.
Convergia implemented the CxC SIM Business Wireless Broadband solution, with low cost and fast deployment. Most providers bundle routers with sim cards. However, Convergia was able to provide an aggregated LTE sim card solution with a pooled data plan that SkipTheDishes could use with their routers. With this solution, SkipTheDishes was able to ensure constant connectivity with no downtime for all of its convenience stores.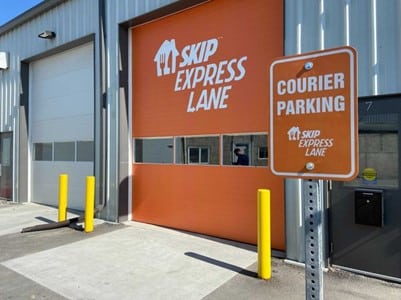 Sim cards, wireless connection, mobile plans, wireless network, dashboard, multi-operator, secure connection