Certes Networks and Ngena announced a technology alliance partnership that delivers the industry's first SD-WAN as a Service for high assurance data requirements. The combined offering maximizes the value of Certes' and Ngena's best-of-breed technologies in data security and encryption, and SD-WAN respectively, to enable Cisco VARs to deploy an SD-WAN solution that exceeds the increasing regulatory compliance requirements on data handling in sensitive data environments.
Driven by the need to prioritize the security of sensitive data, both private enterprises and public sector organizations alike continue to encounter challenges in adopting SD-WAN as a technology. This is mainly due to increasing regulatory pressure to deliver on a few key security principles that ensure the integrity of sensitive data as it travels across the network environment.
These key principles include:
Assurance of Data according to its sensitivity and classification;
Segmentation between different data classifications reducing the scope of any compromise;
Strict Separation of Duties logically isolating between infrastructure and security functions;
Ownership and Control of Data security related policy and associated security keys;
Zero Trust approach applying an implicit distrust of the underlying network infrastructure;
Visibility of key security metrics to provide real-time visibility of the cyber assurance posture; and
Integration between key cyber security functions utilizing enhanced visibility to better react and remediate out-of-compliance events.
Without these key principles being met, the only options open to customers remain dated and costly solutions in use for connectivity; not only impeding the ability to realize the real-world improvement of user experience and direct cost savings available with SD-WAN, but also limiting the scope for building a future-proof agile environment as part of any business' ongoing digital transformation.
Certes Networks and Ngena's combined solution overcomes these challenges by creating an SD-WAN overlay those forwards and routes data traffic between locations, with data assurance enforcement points where business policy is applied to traffic before it reaches the SD-WAN routers.
ngena SD-WAN as a Service delivers a global hybrid VPN service with a comprehensive set of network security features based on Cisco software-defined networking technologies, while Certes' Software-Defined Information Assurance (SDIA) delivers 'data first' security to ensure data is kept private and handled in accordance with compliance needs. This technology partnership will allow customers to maximize the cost and agility benefits of SD-WAN while ensuring regulatory compliance and a future-proof approach to data security.
Paul German, CEO, Certes Networks, comments: "We believe this is a technology alliance with the capability to transform how public sector and regulated industries manage their high assurance data requirements, while benefiting from the value of SD-WAN. Combining ngena's fully managed SD-WAN as a Service with Certes' Software-Defined Information Assurance, organizations can be assured that their business intent is always aligned to their business outcome, and finally separate data assurance and integrity from the secure network transport."
Marcus Hacke, CTO, ngena, adds: "Security is top of mind for IT leaders as they seek to accelerate digital transformation and increase connectivity in today's Cloud world, and even more so for those organizations requiring even higher levels of data assurance. The ngena team is excited to partner with Certes in combining our technologies to provide the industry's first true SD-WAN as a Service for High Assurance offering. Both of our companies have a shared commitment to helping customers and partners solve complex challenges by simplifying networking. This new joint solution, pairing high assurance capabilities from Certes with the flexibility and security of the ngena platform, does exactly that, providing an end-to-end solution for the unique challenges of High Assurance environments."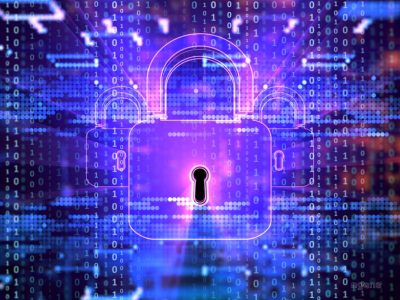 SD-WAN TECHNOLOGY COMBINE BROADBAND INTERNET WITH MPLS AND ANOTHER PRIVATE LINE ACESS:
The partnership combines the strengths of both companies' technologies in data security, encryption, and SD-WAN to enable Cisco VARs to deploy an SD-WAN solution that meets increasing regulatory compliance requirements for handling sensitive data. The combined offering will maximize the value of both Certes' and Ngena's best-of-breed technologies to deliver a comprehensive and effective solution to customers.
Cloud based, openVPN, cloud environment, cloud needs