Every day we see new technology created with a focus on unified communications. It is important to keep up to date with the latest hardware which includes an IP phone. By using an IP phone, users can boost the mobility, accessibility, and efficiency of communications, while cutting costs! In this article, we will explore the uses and benefits of Convergia's CxC IP Phone and why you should upgrade today!
Integrating different services onto your IP Phone
One of the biggest advantages of the IP Phone is the ability to integrate with pre-existing communications methods, this allows one to take combine the capabilities of various services into a single device. With Convergia's CxC IP Phone, you can combine your solution with three different services which include, CxC Teams, Cxc 3CX, and CxC Webex.


Each of these services has its unique advantages, therefore it's important to understand their differences and find the best fit for your IP Phone solution. Through integrating CxC Teams you can focus on improving collaboration thanks to the wide range of Microsoft Teams tools, hence this option is best when focused on increasing collaboration in the workplace.


CxC Webex can improve communication ideal for a call center as you have access to various communication tools such as phone/video conferencing, auto attendant, call queue, hunt groups, and many more.


CxC 3CX is a more expensive/premium service that allows for both better communication and collaboration, as well as access to various useful tools that may not be found in the other options.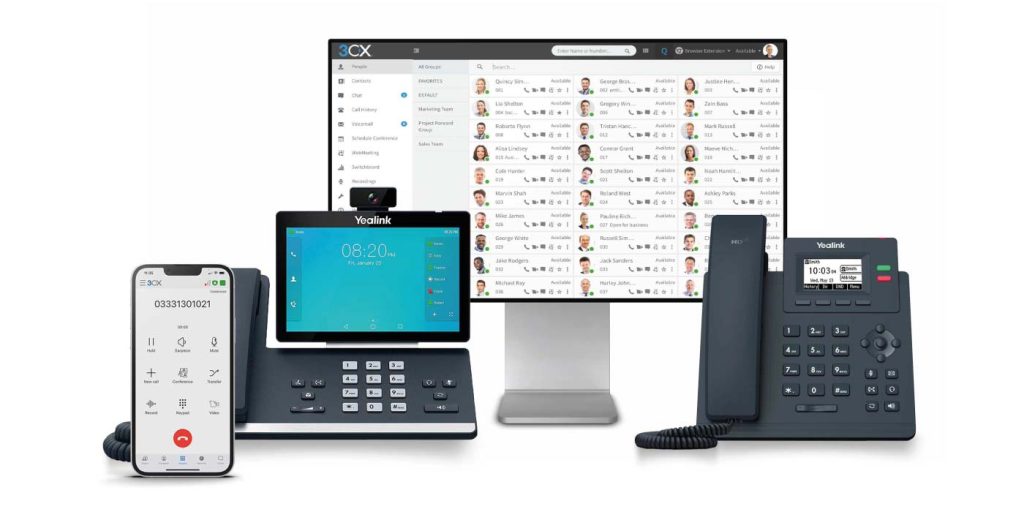 Choosing the right IP Phones for you
With any type of hardware, it is very important to find the features and benefits that fit your business the best. With all the different models of IP Phones that exist it can be difficult to understand the differences and make the correct choice. With Convergia we have three options available when it comes to the CxC IP Phone which is either a Yealink, 3CC or a Cisco model. Depending on your business and your requirements it would be best to choose one option over the other.
An IP Phone focused on integration
The Yealink option is a video solution for Microsoft that comes with Teams integration and has a familiar Microsoft interface that you are accustomed to. This option is ideal for the modern workplace as it allows your employees to communicate and collaborate more efficiently with its various features such as. Through this, you can combine your phone solution with Microsoft teams allowing you to consolidate your tools whilst improving productivity.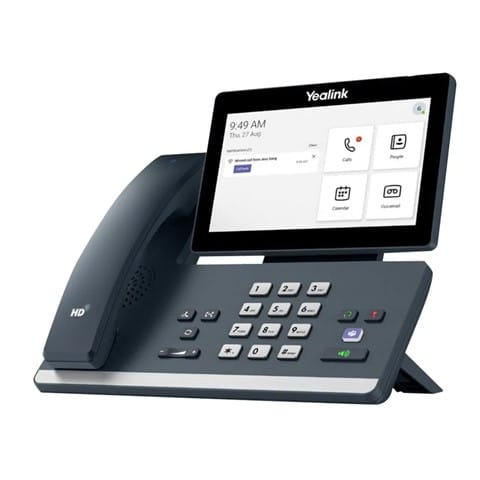 The IP Phone for the best collaboration
The Cisco option is a business-class collaboration endpoint that delivers high fidelity, reliable, secure, and scalable voice communications for small to large enterprise businesses. Through This IP phone option, you can increase productivity through a powerful user experience that is easy to use. This option has an ergonomic design with a high-quality audio capability, as well as encrypted voice communications and access to a comprehensive suite of unified communication features from Cisco.


To prepare your business for any feature endeavors you should invest in a proper communications solution, and Convergia's CxC IP Phone is here to help. We ensure that you have the most up-to-date choices of hardware/software with a selection of Yealink, 3CX and Cisco devices, to best fit your specific requirements.


Apart from the previously mentioned benefits you will also gain access to Convergia-specific benefits such as our 24/7/365 support in the language of your choice.


Contact us today to upgrade to an IP Phone solution!
IP telephone, voip phone, ip telephones