Why choose CxC 3CX for your organization?
Small and medium-sized enterprises often have unique communication needs that require a flexible, cost-effective, and easy-to-use phone system. With the rapid evolution of communication technology, business and organizations need to implement options that are not outdated and inefficient, that is why in this post we will discuss why 3CX is the best choice for small and medium enterprises.
What type of business works 3CX?
Since CxC 3CX can be used on-premises, in the cloud, or as a hybrid solution, it can be integrated with a wide range of third-party software and services, such as Salesforce, Microsoft Dynamics, and Google Workspace. What this means is CxC 3CX is suitable for business businesses of all sizes and industries, including small to medium-sized enterprises, large corporations, call centers, and government organizations. It provides a range of features and capabilities, such as video conferencing, call recording, call forwarding, voicemail, and integration with other business applications.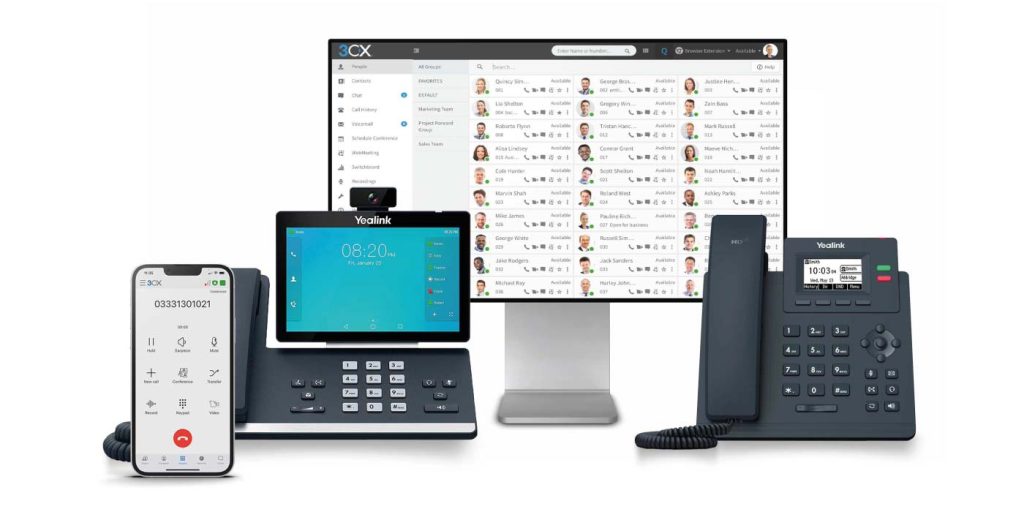 What makes CxC 3CX the best choice for your organization?
One of the main reasons that organizations choose CxC 3CX is its cost-effectiveness. As a difference from traditional phone systems, CxC 3CX doesn't require expensive hardware or software to be installed. Since it neither requires specialized staff to sort and manage, Small and medium-sized enterprises can save money on staffing costs and channel the resources to other core business areas.
We know how important is for businesses that their employees can work from anywhere without compromising the quality of communication, this system supports various operating systems, including Windows, Android, iOS, and macOS, making it easy for employees to work remotely. CxC 3CX can adapt to the ever-changing communication landscape on the nature of the business.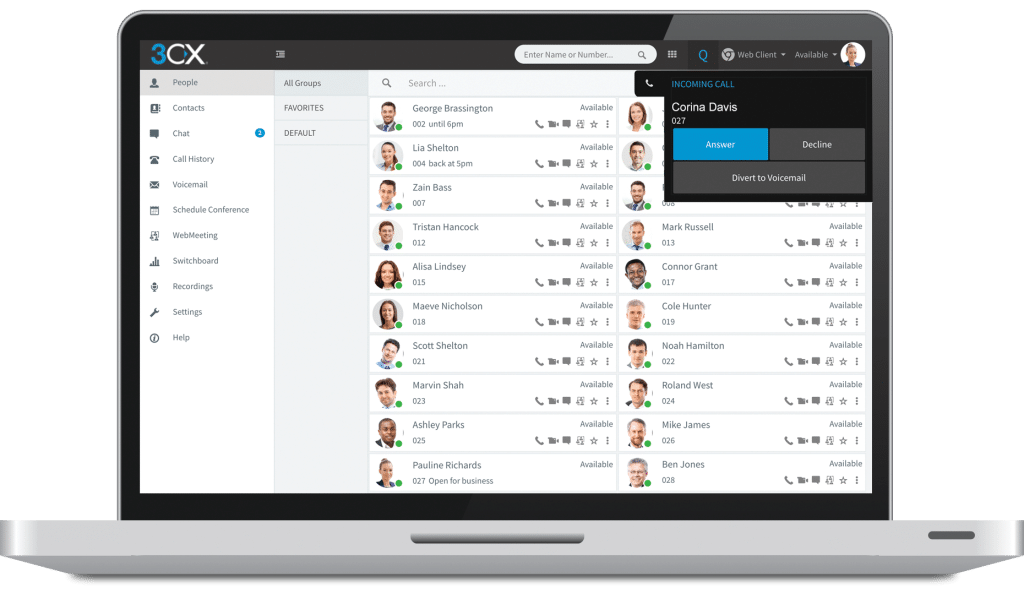 What other benefits CxC 3CX bring?
CxC 3CX offers a wide range of advanced features that can help businesses improve their communication and productivity. Some of these features include call recording, video conferencing, web conferencing, call forwarding, and voicemail-to-email, making it easy for the employees to communicate with each other and with the customers. This means that the business can streamline communication processes and reduce the chances of missed calls or messages. As the world becomes more connected, businesses must adapt to new communication technologies and techniques to remain competitive, which is why CxC 3CX has gained such popularity among small and medium-sized businesses. Besides all the benefits of CxC 3CX, you will also have access to Convergia-specific benefits such as our 24/7/365 support in the language of your choice. Contact us to implement CXC 3CX in your organization today!
Telephone system, cloud phone, cloud connection, cloud solutions, VoIP technology