Abdon Food is one of the leading grain companies in the Nordic region and is well known for our brands Abdon Mills, Finax, Ramlösa Kvarn, and Björnekulla. We have six production units, specializing in breakfast cereals, flour, bread, and gluten-free products, among other prepared grain milling products. Their core value is "producing products we can give to our children," and it's something they strive to live for every day.
Abdon Food, while rooted in tradition and quality, also has the vision to develop the most digitally advanced food production company within the Nordic region. Until recently, your goal was not possible due to your IT architecture.
In 2018, the goal of your IT team was to connect all components into one community. They have six different sites and all the factories needed to communicate with each other and reach their central systems.
Their data centers were previously located in a different city, so almost all of their servers were off-site. They wanted to adopt cloud-based services, bring all production equipment into the network, manage it centrally, and collect data from the machines. If they wanted to do that, they needed a network design that could easily scale to allow those large machines to connect to the network securely.
Their existing designs did not allow for any of that. They had no routers or firewalls to control traffic and no secure connections that could allow their networks to communicate with cloud-based services. It was a patchwork of independent networks with different design principles. They needed to implement the same design in all factories to include all types of devices and allow them to be isolated to ensure access to data.
The quick and easy route would be to build different systems using different vendors, but that would be complicated for your IT team to manage, and the management software itself would be too expensive. Instead, they began to create a unified network design and build a stable, secure, and scalable communication platform.
What attracted them to Cisco and Meraki's technology stack was threefold. First of all, it was very easy to configure and install devices and there were many features out of the box, including management and monitoring. Second, if something goes wrong or a device fails, a new device is shipped directly to the site and one of their employees can replace it. Third, they use a simple licensing model. It is very easy to calculate the cost of a change or expansion, making the solution an easy sell.
They worked with Atea to create a proof-of-concept installation at two of their factories: two firewalls, four switches, and some access points (APs) for the wireless network. They were installed alongside the existing networks and it worked fine. They made some tweaks to the design and went ahead with a full-scale implementation.
Its full deployment began at its headquarters. Atea arranged for them to get a palette of equipment and they had it installed in no time. You stuck us with the initial setup, including VLANs, failover, and wireless SSIDs, but it was all done through the Meraki dashboard, so it required little work. Once setup for one site was complete, it was easy to replicate in subsequent locations.
Each factory is connected to the Internet via fiber-powered Internet with 1 Gbps connections or 100 Mbps connections. The main connection point of each facility has a Meraki firewall and a series of switches that are the wired backbone of each factory. . Some machines are wired and all factories have access points, so our wireless network covers the entire facility, including offices, production buildings, and cold storage areas. In our larger factories, we use the Meraki MX84 and have two MX84s for redundancy. On the smaller sites, we use the MX68. We also have a 4G mobile network failover.
They use local handymen to help install access points and cameras. Atea helped them with our initial setup of Meraki, but Meraki doesn't require much support or attention, especially once it's up and running. A more traditional design would require coordination between the firewall, network, and customer consultants; instead, Atea allows them to have a single point of contact to solve any problem. Atea can run diagnostics, troubleshoot, and remedy a problem remotely. Cisco Meraki also gives them easy access to monitor and configure the network through a single dashboard. If it's a simple problem, they can often solve it themselves.
Since they don't need to coordinate the different resources or have an expensive service agreement that puts this burden on an outside company, their new network is very cost-effective and easy to manage. This is especially with your small IT team. Now, they can focus on future goals and innovation, and invest in new projects accordingly, such as the implementation of Microsoft Intune and Microsoft Autopilot to expedite the deployment of client devices, such as laptops and mobile phones, as well as their secure connection to the networks.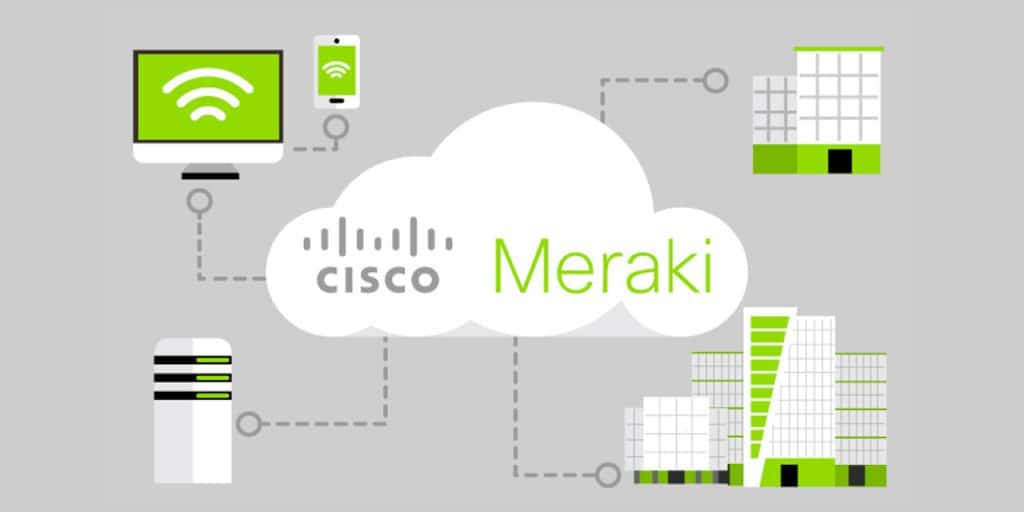 MOVING DIGITALLY TOWARDS YOUR FUTURE WITH CISCO MERAKI
Abdon's network is critical to their production and they have had no downtime since implementing Cisco Meraki at their facility. They now have a very reliable network infrastructure and feel they made the right choice in going with Microsoft and Cisco.
They wanted large, reliable providers to offer a network infrastructure that reflected those values. And they can manage it all with their small IT team. Their network infrastructure is sure to evolve as Abdon evolves, as they continue their journey to become even more digitally advanced.
Digital advance, digital transformation, innovation projects, interconnection of offices, administration and monitoring of networks, VLAN